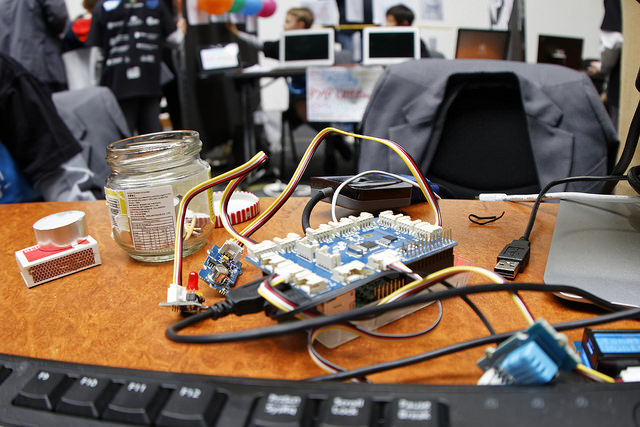 A guest contribution by Jessica, ICT Captain at the Good News Lutheran School
When I first started ICT Explorers in grade five, I barely knew how to program the very simplest project. I was nervous but excited because it was a new project for us. I was especially excited when the judges came, because I had never really spoken about my ideas and projects with people before, and also speaking with highly successful adults was inspirational. Although we didn't win a prize that year, I finished with a far greater knowledge in ICT.
This year was completely different because I had a better understanding of what was expected from us. I decided to join a group with my friends. This helped us create a far stronger bond with each other than before. We decided to create a money saving DIY website to encourage people to make more practical items, instead of buying them. This time when the judges came, we were all excited and prepared.
One thing that I enjoyed the most was looking at other people's projects. By looking at other projects, I could understand more pathways I can take into ICT, and watching the high school children's projects, I knew that if I worked hard at ICT, I could achieve anything.
Looking back on my first year now, I can hardly believe how much I have grown in confidence and ICT knowledge. Young ICT Explorers has really inspired me to believe in myself and do the very best I can.