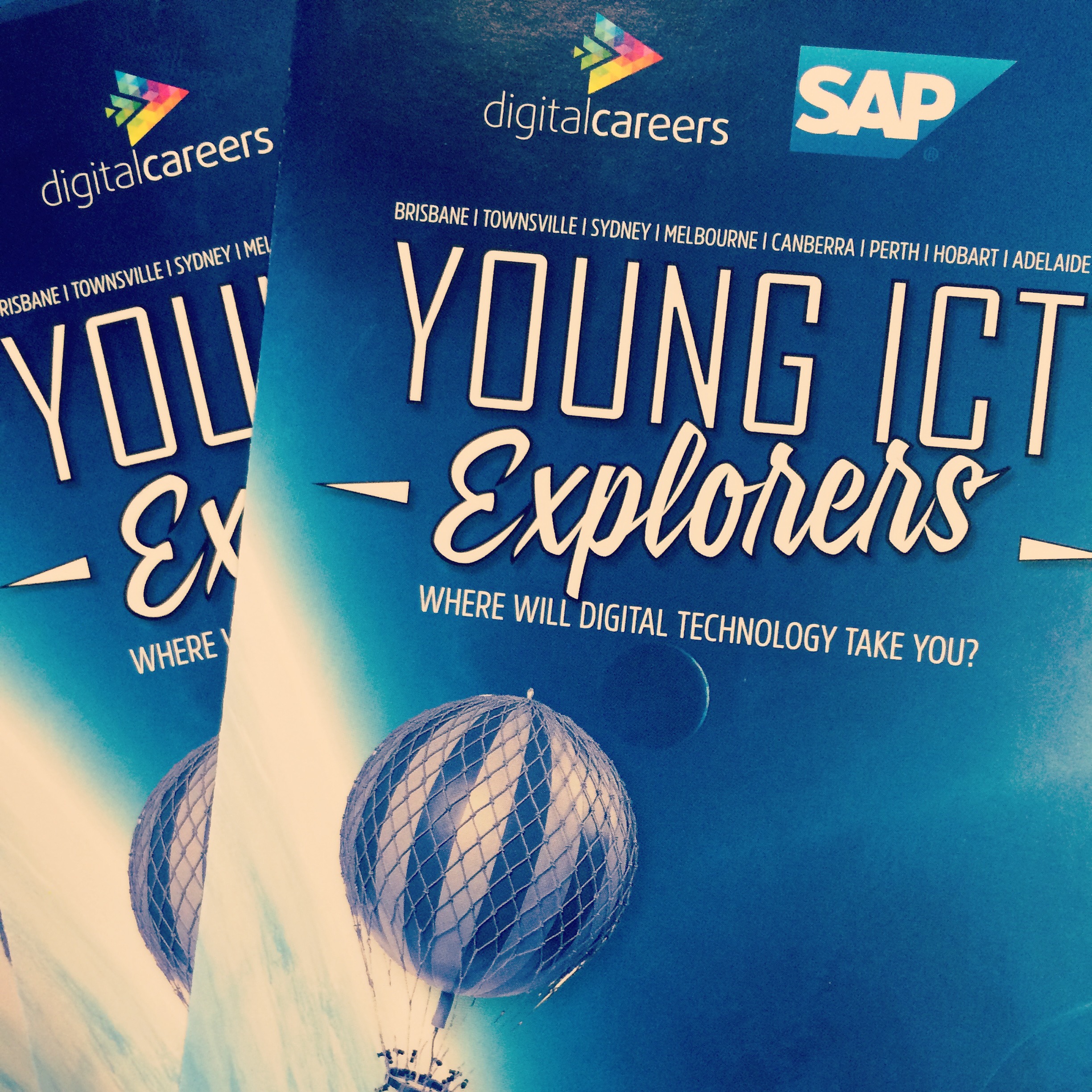 YICTE Melbourne Winners 2016
Young ICT Explorers (YICTE) kicked off in Melbourne this year kindly hosted by Deakin University at their Burwood Campus in the Sports Hall.
The morning was brisk but the sun came out to shine down on us for a brilliant day.
Running in it's third consecutive year in Melbourne, this year we had 19 schools compete with a total of 52 projects displayed.
Congratulations to all students who competed, teachers and schools for the encouragement and time dedicated to developing projects and parents and guardians for their support and resources!
We would like to thank our Guest Speaker Lisy Kane from League of Geeks and Co-founder of Girl Geek Academy for her interactive talk and Q&A session, our wonderful volunteers, our esteemed judges, Deakin events staff and the numerous supporters without who the event would not have been possible.
Now onto the winners….
Year 3-4
1st Place: Brighton Primary School with Litter Bug (by Jessica Clark, Kate Clark)
2nd Place: Altona Primary School with Falling Letters (by Shirkhar Ramiklawan)
3rd Place: Princes Hill Primary School with Hummingbird Friend (by Jayanna Jeffries, Raveena Mann, Eva Rudij, Chloe Blair, Grace Bahler)
Year 5-6
1st Place: Albert Park Primary School with Disconnected (by Ruby Wyant, Charlie Mlikota, Corey Arms)
2nd Place: Doncaster Gardens Primary School with Candy Run (by Chermaine Quah, Michelle Zhang, Sharon Chan, Shayna Chen)
3rd Place: Albert Park Primary School with Motion Sensor Light (by Lee Ferizis and Hayden Gold)
Merit: Altona Primary School with Tilley's Weekly Tastes (by Matilda Bozovic)
Merit: Rowellyn Park Primary School with Bees do it better (by Isla Young, Ella Burt, Brooke Lee, Talia Tonizzo)
Year 7-8
1st Place: The King David School with KarDor (by Tomer Bareket)
2nd Place: Mount Waverley Secondary College with Aperion (by Devnith De Silva, Peter Locke)
3rd Place: Box Hill High School with Tic Tac Toe AI (by Liam Brennan)
Merit: Box Hill High School with Ship Wreck (by Zach Nichols)
Year 9-10
1st Place: Haileybury with Using Twitter to predict intraday price movements in the commodities market (by Michael Malek)
2nd Place: Haileybury with Book Portal (by Katherine Gvozdenko, Milly Chen, Florence Tang, Esther Tang)
3rd Place: Parade College with eRoads – A learners book alternative (by Daniel Blaker)
Merit: Box Hill High School with Kit (by Raymond Kulppi)
Merit: Haileybury with GPS Virtual Tour Guide (by Joseph Tey, Joshua Nah)
Year 11-12
1st Place: John Monash Science School with ThermaQuad (by Dylan Sanusi-Goh)
Student Choice: Independent entry with Opening a new "Paige" on Disable Mobility Devices (by Blake Sharp and Jemma Zuker)
By Shannon Dooley